Friday, December 3, 2021 / by Ryan Huemmer
Housing market statistics for Dane County, Wisconsin.

October home sales in Dane County continue to surge due to record low mortgage interest rates and an inventory shortage. Dane County's median home price was $341,500 in October, which was up 5.07% from last October.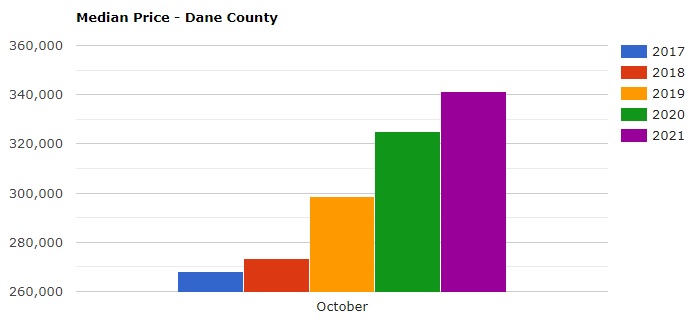 This chart shows increased median home values, month over month, for the previous 5 years. Dane County is showing super strong levels of appreciation with continued growth year over year too.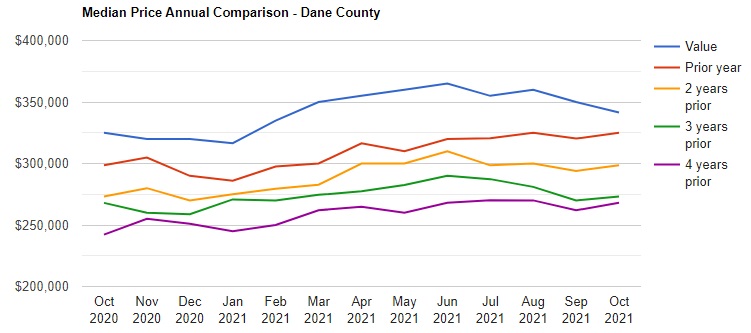 Dane County had 747 homes sold in October which was down from total homes sold last October of 859. A decrease of 13.04% compared to last year.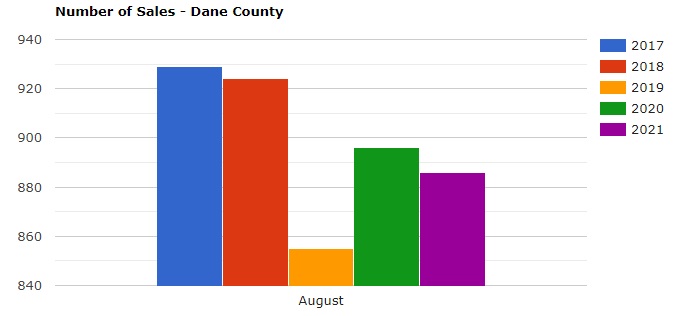 As buyers continue to battle over limited listings in Dane County, home prices continue to soar. Median home prices went from $316,500 in January to $3341,500 in October of 2021. We fully expect the demand to exceed the availability of homes into next year. Which will result in rising prices throughout the year. The 30 yr fixed increased to 3.125% and expectation in 2022 call for increased mortgage rates. Many buyers are concerned about the market. Don't wait for a "dip" in the market. That "dip" isn't coming anytime soon. Cost of construction will remain higher as demand is significantly higher. Buy now and benefit from property appreciation and eliminate future increased cost of housing both as a renter and home prices.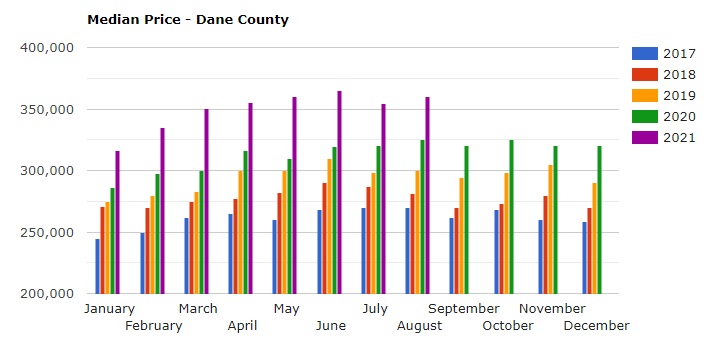 Market reports:
Cambridge -
bit.ly/CambridgeHousingUpdate
Columbus -
bit.ly/ColumbusHousingUpdate
Cottage Grove -
bit.ly/CottageGroveHousingUpdate
Cross Plains -
bit.ly/CrossPlainsHousingUpdate

Deerfield - bit.ly/DeerfieldHousingUpdate
Deforest - bit.ly/DeforestHousingMarket
Fitchburg - bit.ly/FitchburgHousingUpdate
Madison - bit.ly/MadisonHousingUpdate
Maple Bluff - bit.ly/MapleBluffHousingUpdate
Marshall - bit.ly/MarshallHousingUpdate
McFarland - bit.ly/McFarlandHousingUpdate
Middleton - bit.ly/MiddletonHousingUpdate
Monona - bit.ly/MononaHousingUpdate
Mount Horeb - bit.ly/MountHorebWIHousingUpdate
Oregon - bit.ly/OregonWIHousingUpdate
Stoughton - bit.ly/StoughtonWIHousingUpdate
Sun Prairie - bit.ly/SunPrairieHousingUpdate
Verona - bit.ly/VeronaHousingUpdate
Waunakee - bit.ly/WaunakeeHousingReport
Windsor - bit.ly/WindsorHousingUpdate
Do you want to know how much your home is worth? Click http://bit.ly/yourhomevalue2021
The Huemmer Home Team
RE/MAX Preferred
theteam@thhtrealty.com
608-279-5424 (call or text)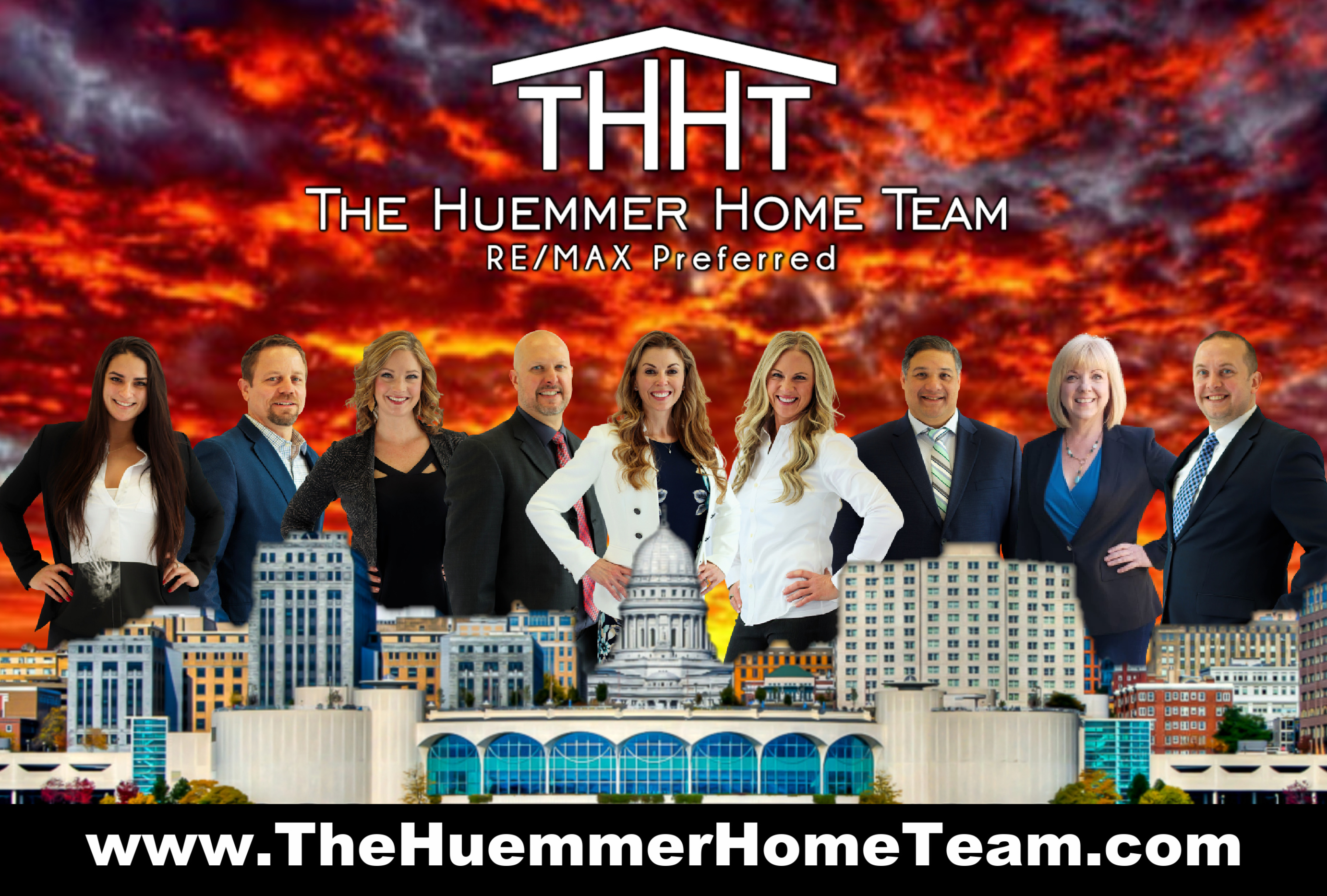 ---