Tuesday, September 6, 2022 / by Ryan Huemmer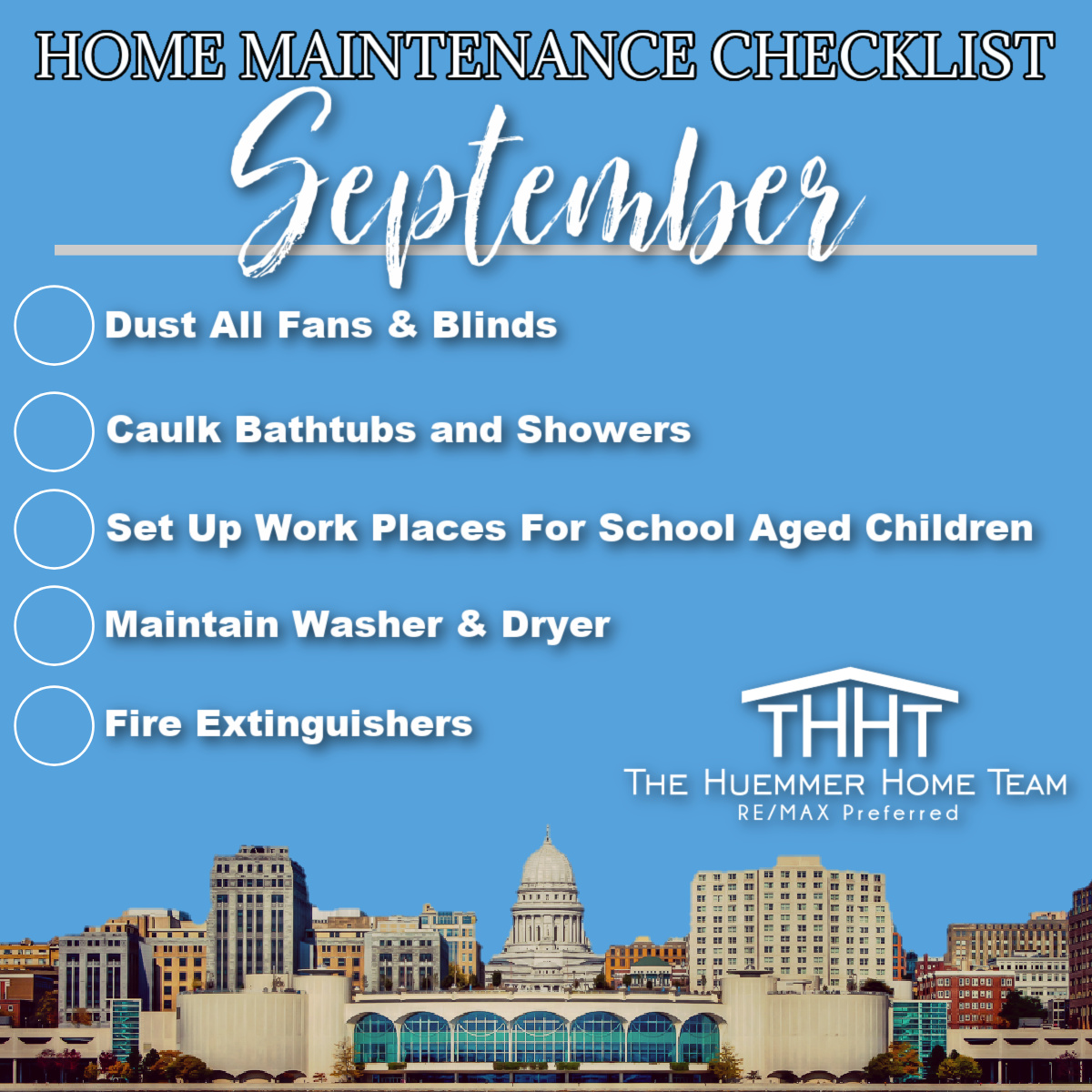 Dust All Fans & Blinds

Give your fans and blinds a good wipe down. Dust can pile up very quickly on fans and blinds so doing regular maintenance prevents having to spend more time.

Caulk Bathtubs and Showers

Hard-water buildup, mildew and age can deteriorate the caulking around your tub, so be ready to replace it to keep things safely sealed and prevent potential water damage.

Set Up Work Places For School Aged Children
A comfortable, attractive and well-organized work space will help encourage good homework habits. Having a dedicated project table or large desk surface to keep the necessary supplies at hand will reduce distractions.

Maintain Washer & Dryer
Dryer vents need to be regularly and more deeply than just a quick swipe of the lint. Washing-machine hoses can deteriorate and leak over time and cause costly damages to your home. Cleaning the dryer vents and washer hoses will help prolong your equipment's use time.

Fire Extinguishers

Inspect your fire extinguishers in case you need them. Every home should be equipped with several fire extinguishers that are near fireplaces and kitchen stoves.
The Huemmer Home Team
RE/MAX Preferred
608-709-4623
theteam@thhtrealty.com

---