Wednesday, March 1, 2023 / by Ryan Huemmer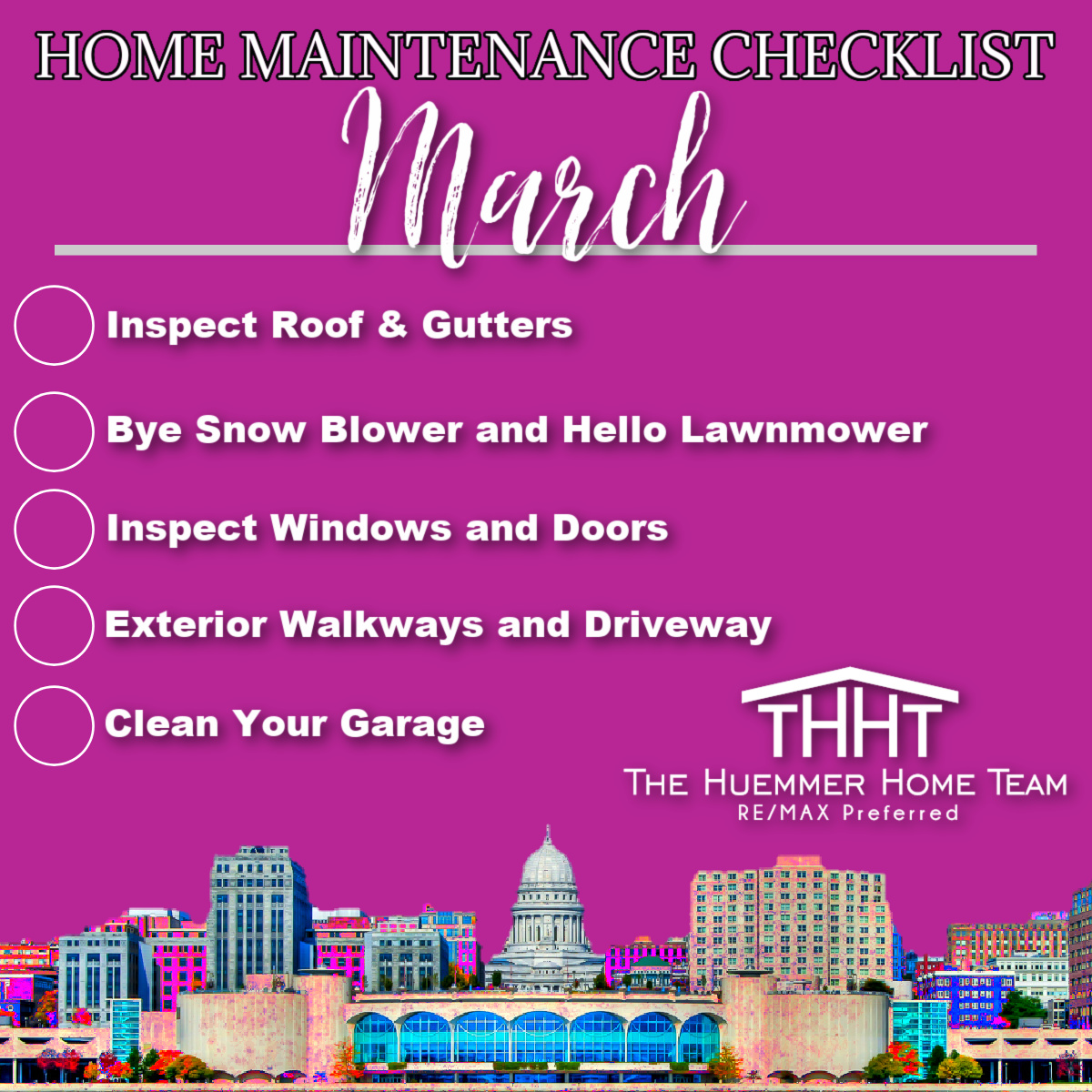 March home maintenance is about the changing season.

Inspect Roof & Gutter
Once everything has melted, examine gutters to make sure they're free of debris. Once it is warm and dry enough, do the same on your home's roof and examine for possible problem areas.

Bye Snow Blower and Hello Lawnmower
Drain your fuel in your snow blower. Get your lawnmower tuned up before the spring rush.

Inspect Windows and Doors
View windows for cracks and broken seals. Inspect screens for holes and tears. Check hinges and seals on all doors for gaps and air intrusion.


Exterior Walkway and Driveway
Concrete and asphalt walkways and driveways are tested by the weather every winter. Consider resealing asphalt and caulk or replace cracks in concrete.


Clean Your Garage
Empty your garage. Remove dirt, water and salt off your garage floor. Wipe and rise your garage door's weather-stripping. Examine storage area for evidence of rodents. Throw away anything you are not using.
The Huemmer Home Team
RE/MAX Preferred
608-279-5424
www.MadisonAreaHomesForSale.com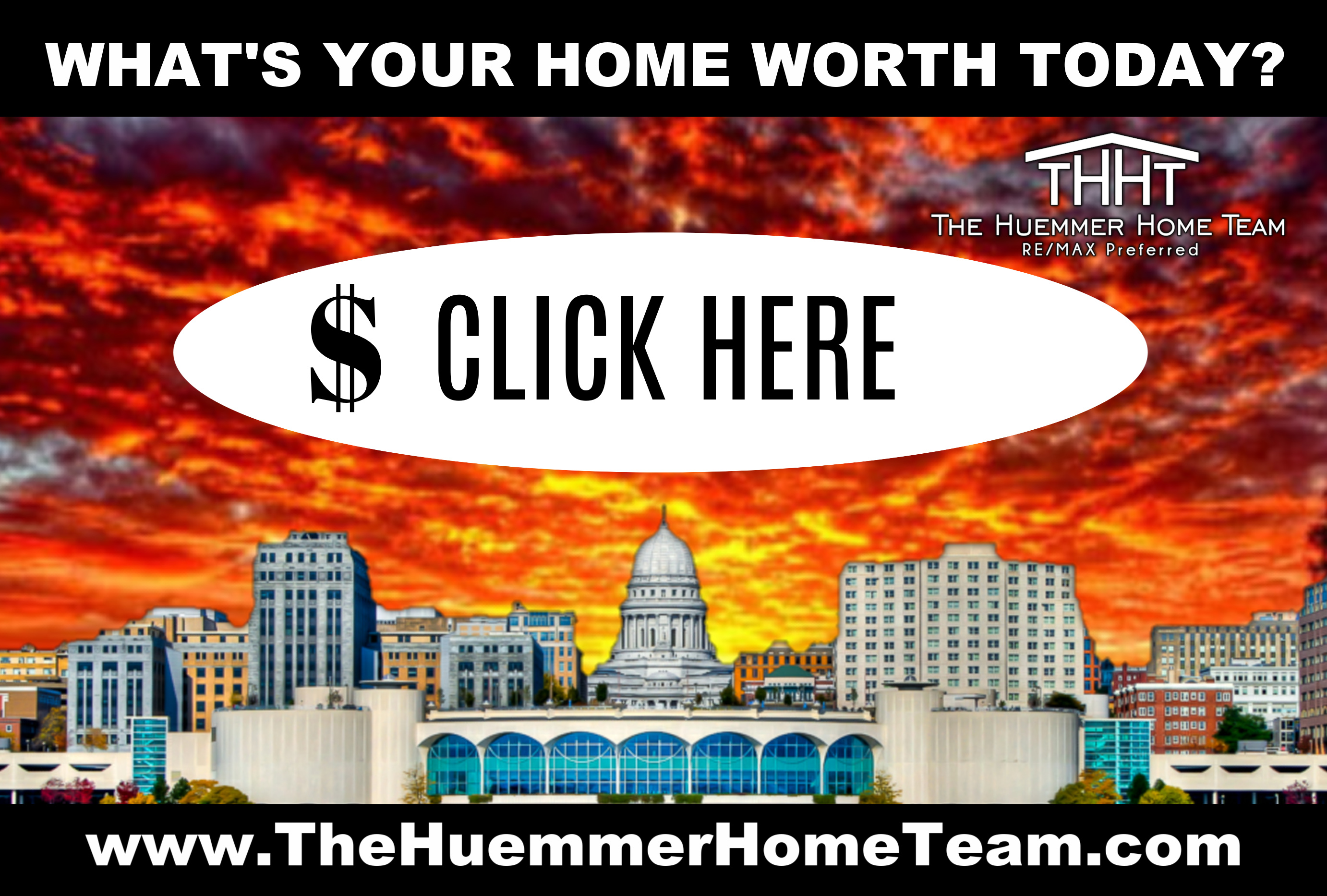 ---