Thursday, June 1, 2023 / by Ryan Huemmer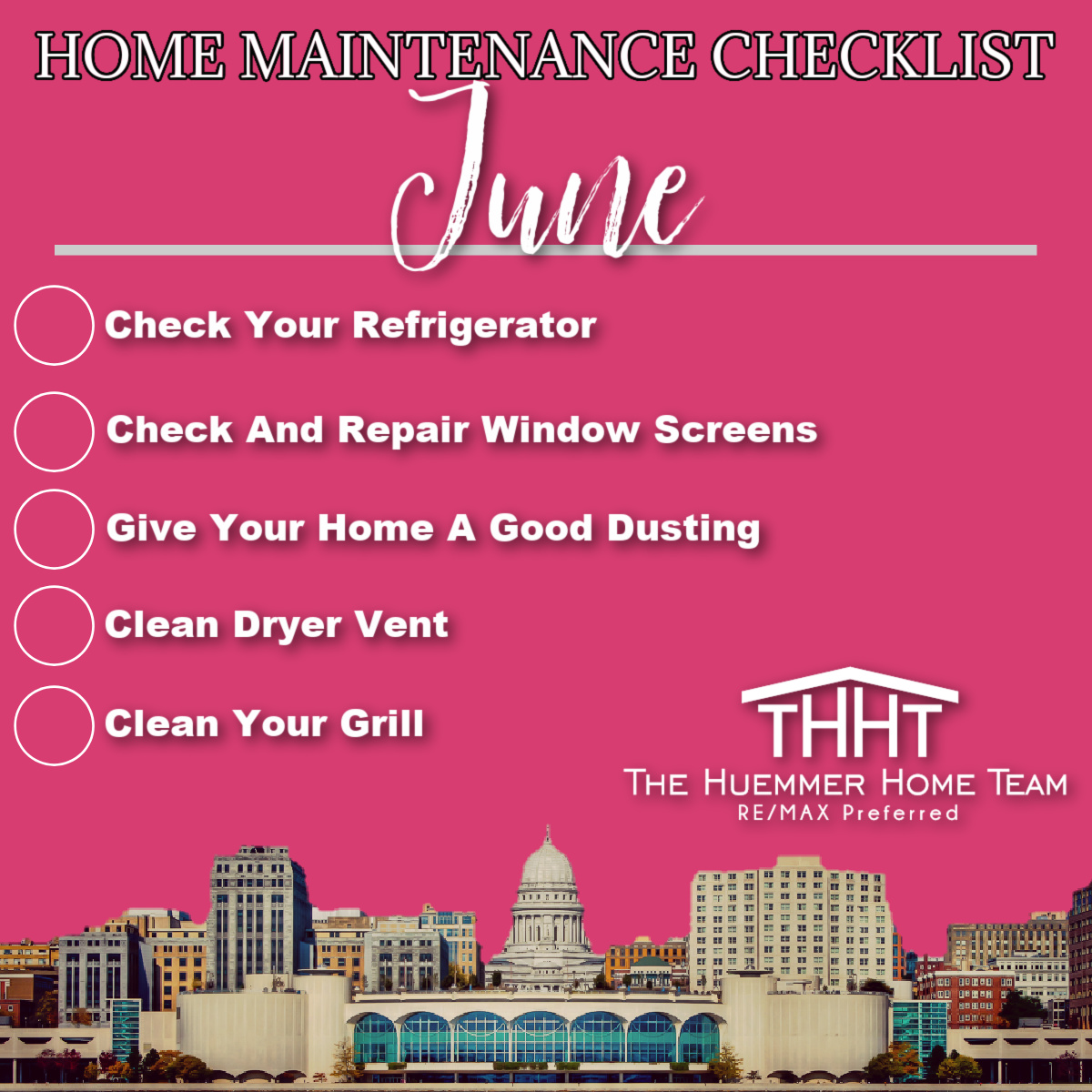 Check Your Refrigerator
Clean the inside, outside and behind. Replace the water filter and inspect the ice maker. Also make sure you wash and repair the door gaskets to ensure highest efficiency. Apply a light coat of petroleum jelly to the top and front of the gasket to keep a tight seal.
Check And Repair Window Screens
Expect insects in the summer season. Even a small hole or rip could be a welcome sign for bugs to enter your home. For small holes, repair tape works. If the damage is bad enough, you may have to replace the entire screen. Typically your local hardware store can handle that.
Give Your Home A Good Dusting
That dust and microscopic mites gathered during the winter months, can now be pushed through your home when the windows and doors are open. Give your home a good dusting. Wipe down furniture, baseboards, doors, window sills, cabinets, appliances, walls and ceiling fans.
Clean Dryer Vent
Disconnect the dryer vent to vacuum or brush it out depending on the length. Some homeowners choose to use a leaf blower to blow out any debris from the inside. Make sure to reconnect the vent and clear any lint screens on a more regular basis.
Clean Your Grill
A long handled stiff wire brush and hot water with dish soap will do the trick. Wipe down the entire grill first. Soak grates in soapy water for an hour and rinse. Clear the gas ports from debris to eliminate any blockage. Wipe the heat deflectors and dump grease catcher.
The Huemmer Home Team
RE/MAX Preferred
608-709-4623
theteam@thhtrealty.com

---