Monday, July 10, 2023 / by Ryan Huemmer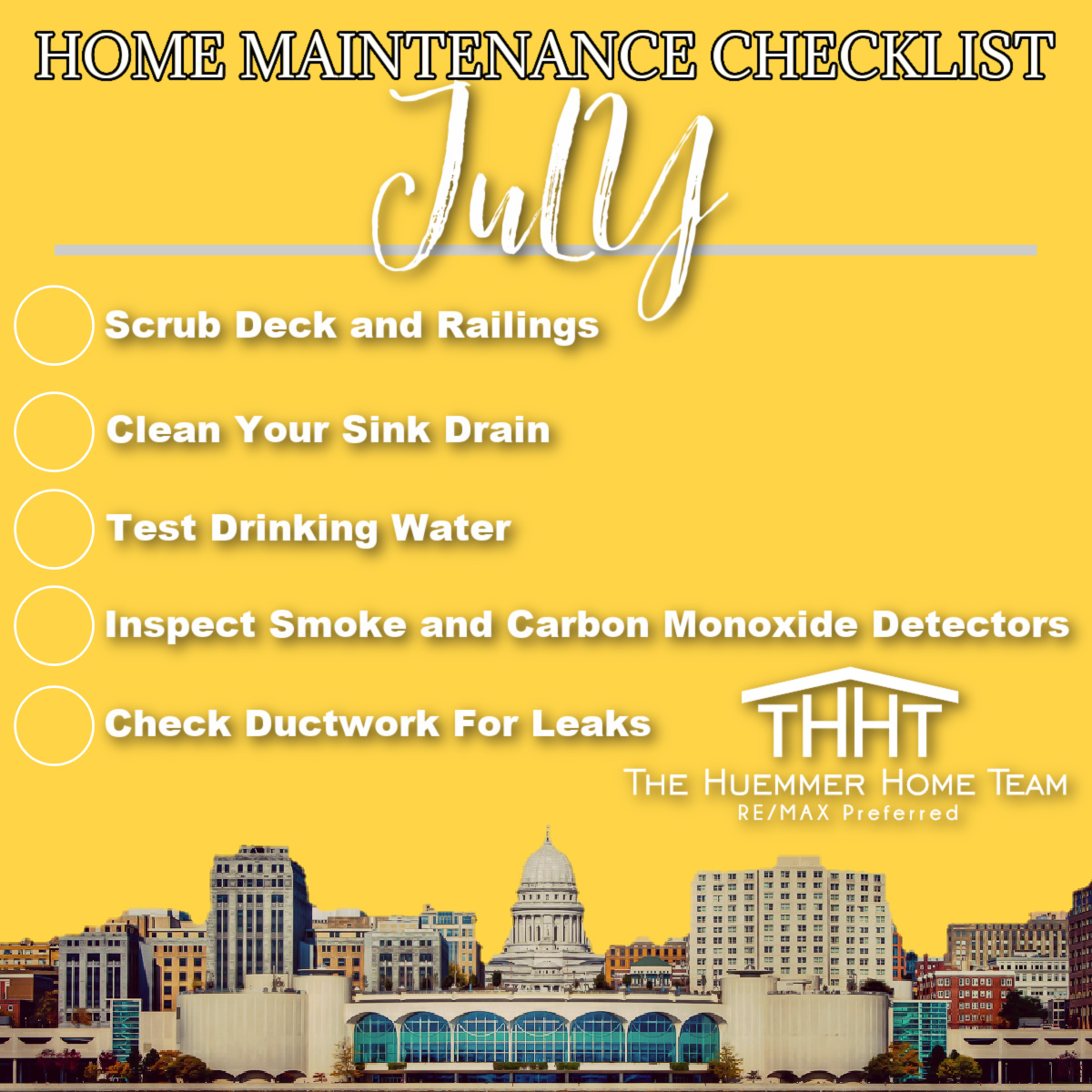 Scrub Deck & Railing
Prepare your outdoor space for a barbecue with friends. Mix some warm water and dish detergent to scrub the deck boards and railings plus the outdoor furniture. Make sure to look for popped nails or screws too.
Clean Your Sink Drain
What's that smell coming from the sink!?!? Wash the sink stopper and pour a half cup of baking soda down the drain with a cup of boiling water. Wait 10 mins and rinse clean.
Test Drinking Water
Drinking water should be test regularly for bacteria and nitrates. Self monitoring testing kits can be used or often the county health department will help. Call the Safe Drinking Hotline at 800-426-4791 for assistance.
Inspect Smoke and Carbon Monoxide Detectors
Get in a habit of testing these monthly. Make sure the batteries work and that the mechanism is working properly by pushing the test button.
Check Ductwork for Leaks
It's air conditioning season! Do a visual inspection of the ductwork and make sure the cold air from the A/C unit isn't escaping from a leak.
The Huemmer Home Team
RE/MAX Preferred
608-709-4623
theteam@thhtrealty.com

---