Thursday, December 1, 2022 / by Ryan Huemmer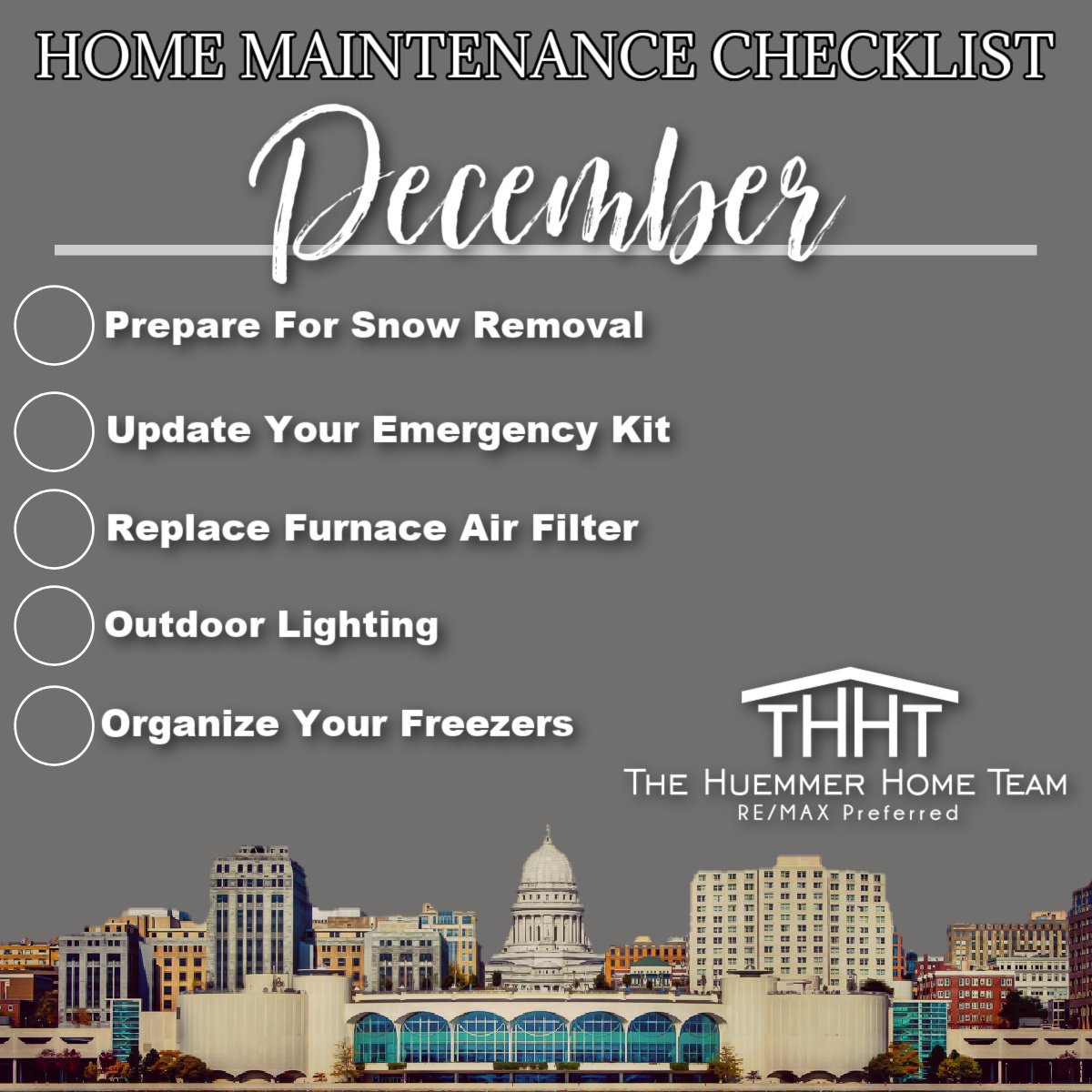 Prepare For Snow Removal
Make sure your shovel and/or snow blower is in working condition. Store snowy-weather supplies near the door where you can access them easily in a storm. Also buy ice salt.
Update Your Emergency Kit
Prepare yourself for power outages by making sure your house is outfitted with a well-stocked emergency kit. Things to consider: bottled water, a hand-crank radio, a flashlight with extra batteries, a solar cell phone charger, food, blankets and a first-aid kit.
Replace Furnace Air Filter
The air filter on your HVAC (Heating, Ventilation and Air Conditioning) system needs to be replaced every 1-3 months to keep the air in your home clean and flowing freely. A high-quality air filter is the best choice to remove mold, pollen, and other microscopic particles from the air.
Outdoor Lighting
Make sure all of your outdoor lights are working for both safety and security. Also check your garage lighting too.
Organize Your Freezers
Freezer space is usually at a premium. Go through, organize and de-ice your freezer. You will be surprised what you find at the bottom of your freezer.
The Huemmer Home Team
Re/Max Preferred
608-709-4623
theteam@thhtrealty.com
---