Tuesday, August 1, 2023 / by Ryan Huemmer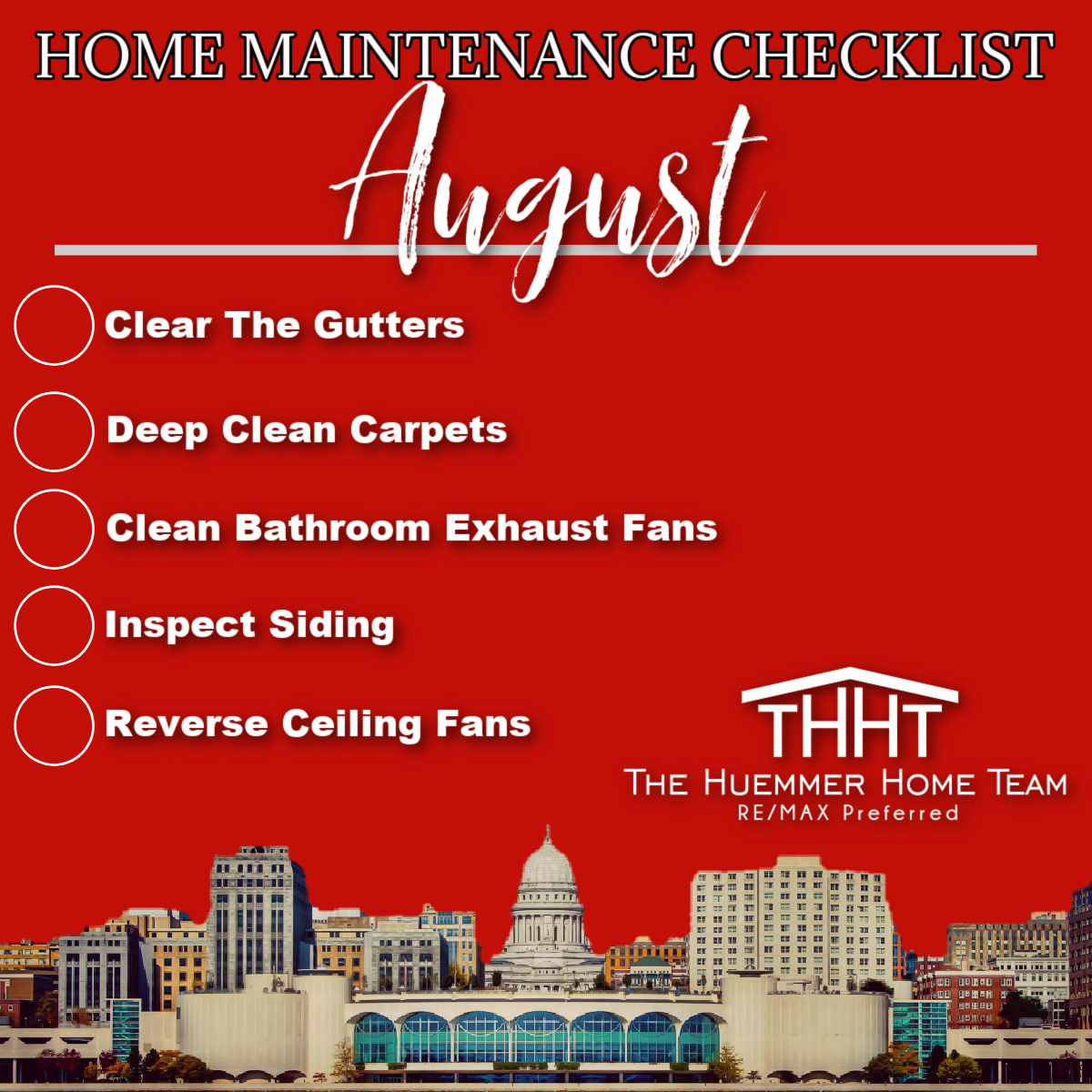 Clear The Gutters
Summers in Wisconsin bring some heavy rain and thunderstorms. Muck and debris can cause water to collect and overflow when clogged. Eliminate the possibility of water damage and get those gutters cleaned out.
Deep Clean Carpets
Warmer weather allows for windows to be open and a breeze through the home to help dry the wet carpet. Fresh clean carpets are always good for a clean smelling home.
Clean Bathroom Exhaust Fans
The bathroom fan helps remove moisture, humidity and odors. Shower steam encourages dust to accumulate on the vent and inside the fan. Removal of dust will ensure the fan works at its greatest capacity.
Inspect Siding
Siding can buckle, bubble and slide. Plus be susceptible to mold and mildew, which can lead to problems. Make sure to inspect all your siding annually and complete the necessary repairs as needed.
Reverse Ceiling Fans
If your fans spin counterclockwise, it pushes the air straight down to keep your home nice and cool.
The Huemmer Home Team
RE/MAX Preferred
608-709-4623
theteam@thhtrealty.com
---