Monday, October 26, 2020 / by Ryan Huemmer
Looking for safe and fun Halloween ideas during the covid-19 pandemic? Consider some of these:
Host A Virtual Costume Party
Get your costume on and invite your friends! A virtual costume party using one of many popular video chat apps would be fun and safe for all. Play a game or have a dance party, lip-sync contest, or joke contest.

Set up a Candy Graveyard Hunt
Like Easter but instead of eggs hide CANDY! Deck your yard out with Halloween décor and let the kids explore for that special treat.

Trunk-or-Treat with Neighbors
Let the kids go trick-or-treating from car to car within your eyesight. Allowing them to safely exchange candy with people you know. Also include a "Best Trunk Decoration Contest" for a family to win bragging rights for the entire year.

Reverse Trick-or-Treat
Never leave the comfort and warmth of your own car! With reverse trick-or-treating, people drive by houses and throw candy or deliver it to the kids in costumes in their yards.

Trick-or-Treat Driveway Table (our favorite)
Ditch the communal Halloween candy bowl and set up decorated tables or booths at the end of the driveway or by the sidewalk. Then hand out individual bags or cups of candy. This keeps contact to a minimum while also still showcasing your Halloween spirit.

Watch a Spooky Movie
Watch a spooky movie with those you love. There's no storage of Halloween movies for all ages. And maybe swap the popcorn for a bowl of candy treats…..just this one time.

Make Fun and Tasty Halloween treats
Make some "Crazy Cookie Monsters" or "Marshmallow Munchkins". Get create with your family of all ages.
Happy Halloween from The Huemmer Home Team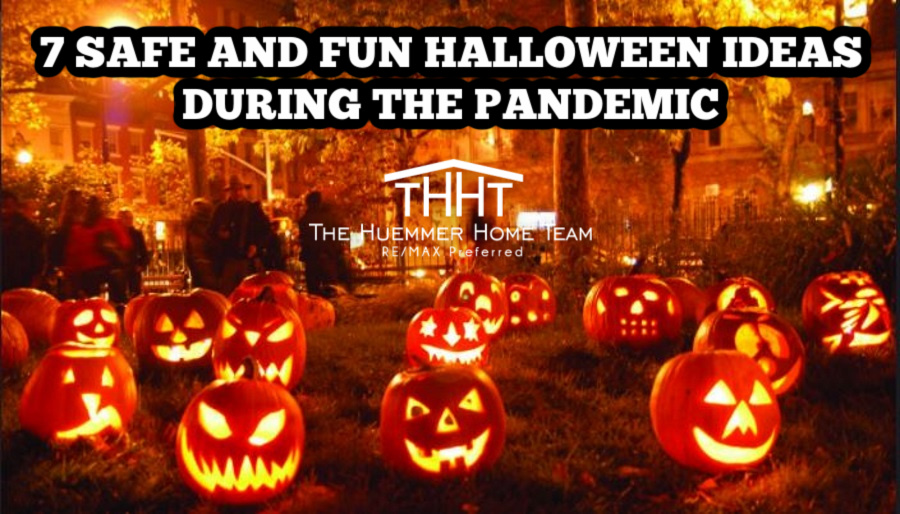 ---